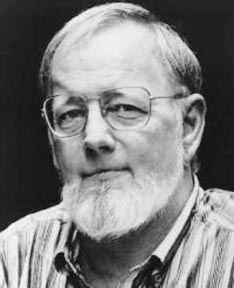 To climb the glass mountain, one first requires a good reason.

–Donald Barthelme, 1931-1989
Glass Mountain was founded in 2006 when several undergraduate students at the University of Houston combined their creativity and skills to start a journal that would be the counterpart of Gulf Coast, the journal edited by graduate creative writing students at UH. It was a little over a year between our initial meetings and the spring 2007 premiere issue.
The journal's name is inspired by a line from Donald Barthelme's short story "Glass Mountain." The quotation "To climb the glass mountain . . . ." began the editor's note of our inaugural issue. The glass mountain, a sky scraper like the many we have here in Houston, represents the achievement of what seemed impossible when we first began laying plans.
Our "good reason" for creating Glass Mountain was simple: it was needed. Scores of new voices that needed expression have found a place to be heard, both on the printed page and at our readings and gatherings. A community of emerging writers that needed a niche has joined with the already vibrant arts community of Houston. Now, with the success of the inaugural boldface Conference for Emerging Writers in June 2009 and upcoming boldface Conference 2010, we are taking new strides to ensure that developing writers have the community and support they continue to need.
The response, both from students and the arts community at large, has been overwhelming. Glass Mountain was a part of the 2008 Houston Society for the Performing Arts Prelude Series and will be part of the Poison Pen Reading Series, voted 2008 Best Local Reading Series by the Houston Press, during the Boldface conference. In addition, Glass Mountain is currently collaborating with the Houston chapter of Writers in the Schools (WITS) on a special, online issue that will feature the best work of UH undergraduates beside the best work of the youngest emerging writers in the Houston public school system. On campus, our readings at the Honors College are some of the best attended, and the number of submissions increases every semester. While submissions grow, however, the size of the journal remains consistent, thus offering the highest quality writing UH undergraduates have to offer. As the staff and presence of Glass Mountain continues to grow, we remain committed to strong community and strong work. We invite you to celebrate with us.
Contact Information:
Glass Mountain
University of Houston
Department of English
Houston, TX 77204
Editors: glassmountaineditors@gmail.com